Richard Miller Leaves Largest Single Alumni Gift to University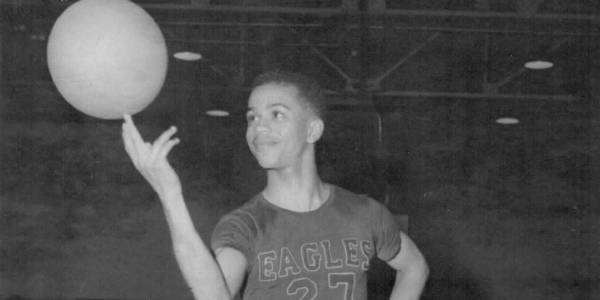 ALUMNUS RICHARD ALLEN MILLER passed away in 2013 and left a bequest of more than $351,000 for an endowed scholarship in the NCCU Athletics Department. His gift was the largest individual gift from an alumnus of North Carolina Central University. Miller remained a lifelong fan of NCCU athletics - despite moving 500 miles to coach at Tennessee State University for nearly half a century.
As a freshman, Miller arrived at NCCU to play basketball for Coach John McLendon and became a star player for the Eagles as they won the first Central Intercollegiate Athletic Association championship. After graduation in 1948, he served in the U.S. Army, then earned a master's degree at Tennessee State and a doctorate at the University of Indiana. But he never forgot his roots at NCCU.
That gift was formally recognized by the Board of Trustees in 2015, when they voted to name an academic resource center in McDougald-McLendon Arena the Richard A. Miller Computer Lab for this former Eagle whose star qualities shined both on and off the court.