Leaving Behind a Legacy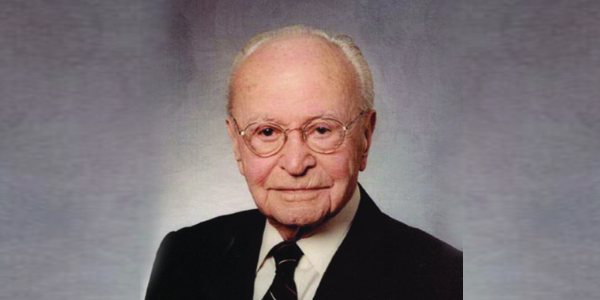 Dr. Michel Bourgeois-Gavardin was not a graduate of NCCU, but he knew that the university was near and dear to the heart of his close friend and financial advisor Frankie Perry, president of the NCCU Foundation Board of Directors.
Dr. Bourgeois-Gavardin was a medical doctor who practiced at the former Watts Hospital, Durham's first hospital, which opened in 1895 and closed in 1976 when Durham General Hospital was constructed. He also was also a widower who had no living children. A few years before his death in 2013 at age 95, Dr. Bourgeois- Gavardin spoke with Ms. Perry about his desire to leave a portion of his estate to NCCU.
"He wanted to do something that was important to me," Ms. Perry recalled, adding that her friend was especially fond of attending concerts performed by the university band.
Dr. Bourgeois-Gavardin drafted his will to leave half of his estate to NCCU, resulting in a $1.9 million endowment that now serves as a perpetual scholarship fund for our student Eagles.